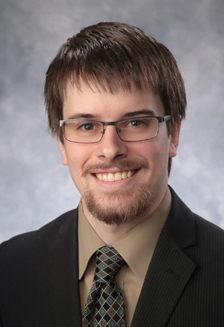 Ian W. Gilbert grew up in Adams Center, New York. He attended Queen's University in Kingston, Ontario, graduating in 2011 with a Bachelor of Arts (Honours) in political science and history.
Mr. Gilbert graduated in 2015 from the Penn State University Dickinson School of Law in Carlisle, Pennsylvania. While in law school, Mr. Gilbert was a competitor and coach with Penn State's moot court board, competing in appellate advocacy competitions across the country. He also served with the Penn State Rural Economic Development Clinic, providing free legal representation to farmers and small business owners.
From 2015 to 2016, Mr. Gilbert was an associate at the law office of Merrell and Merrell in Lowville, New York. Today, Mr. Gilbert's practice is centered on estate planning, corporate and LLC structuring, and representing municipal entities both in Jefferson and Lewis Counties, most recently with respect to wind power generator siting through New York's Article 10 process. 
Mr. Gilbert continues to represent entrepreneurs and individuals in and around Jefferson and Lewis Counties. He is a member of the board of directors of the Adirondack Mennonite Camping Association, Inc. and is a member of the Naumburg Mennonite Church.
When he is not working at our branch offices in Watertown and Carthage, Mr. Gilbert can be found at home in Beaver Falls with his wife and three daughters or hiking the Adirondacks.

Contact Mr. Gilbert
Articles by Ian Gilbert