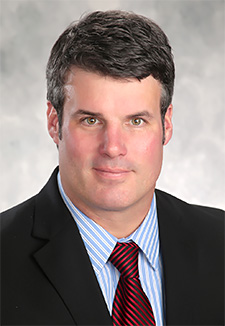 Matthew J. Porter is from Lyons, New York. He attended the State University of New York at Stony Brook, graduating with Bachelor of Arts degrees in Psychology and Sociology. He earned his Juris Doctor degree at St. John's University School of Law in Queens, New York.
He joined the firm in 2016 and became a partner in 2018. Prior to joining the Firm, he was employed by the Jefferson County Public Defender's Office for over 13 years. He spent the majority of his time there as a felony defense attorney and has defended many individuals in trials ranging from traffic tickets to DWI to murder. He has appeared, worked in and is familiar with every courtroom in Jefferson County and many beyond.
He has competently, efficiently and successfully represented thousands of clients. He possesses an exceptional ability to negotiate and communicate with not only judges and opposing counsel but with those that work behind the scenes, to achieve optimal results for his clients.
He was previously a member of the Town of Watertown Zoning Board of Appeals.
Mr. Porter is a member of the Litigation and the Domestic Relations Practice Groups at Conboy, McKay, Bachman and Kendall LLP. He is the firm's lead criminal attorney. He is currently accepting new family, criminal, traffic, DWI and matrimonial clients.

Contact Mr. Porter