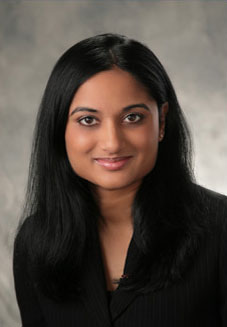 Conboy, McKay, Bachman & Kendall, LLP is pleased to announce that Jill Fadia Spielmann became a partner with the firm as of January 1, 2015. Jill joined the firm in December 2011, and began working as an associate in February 2012 after she was admitted to the NYS bar.

Jill grew up in Rochester NY. She completed her undergraduate degree at Ithaca College, where she majored in Psychology and minored in Legal Studies. During her undergraduate studies, Mrs. Spielmann participated in a Study Abroad program in London, England, and had the opportunity to volunteer as an intern at the Hammersmith and Fulham Community Law Centre. In December 1999, she graduated early from Ithaca College with a B.A. in Psychology, a minor in Legal Studies, and with Departmental Honors. In 2003, she received her J.D. from the University of Dayton. Mrs. Spielmann was admitted to the Ohio Bar in May 2004, the Southern District of Ohio Bar in December 2004, the New York Bar in February 2012, and the District Court for the Northern District of New York in April 2012.

Immediately following law school, Mrs. Spielmann practiced in the areas of domestic relations, personal injury, criminal law, and discrimination. However, she ultimately focused her practice in the area of criminal defense. In October 2005, Mrs. Spielmann joined the Law Office of the Montgomery County Public Defender in Ohio, and she has had extensive criminal defense litigation experience in that capacity. While employed at the Law Office of the Montgomery County Public Defender, Jill was a member of the Ohio Association of Criminal Defense Lawyers.
At Conboy, Jill is a member of both the Litigation and Domestic Relations Groups. She also practices in the area of criminal defense. She is a member of the Board of Directors for New Day Children's Center and Samaritan Keep Home. Jill and her husband enjoy spending quality time together with their children, and participating in outdoor activities.