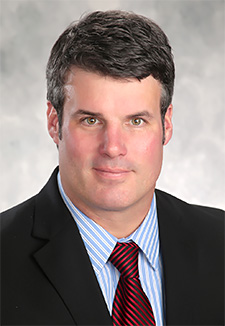 Conboy, McKay, Bachman, & Kendall, LLP of Watertown is honored to welcome Matthew J. Porter, Esq. as a partner. Mr. Porter joined the firm May 31, 2016 after 13 years with the Jefferson County Public Defender's Office.
Mr. Porter is from Lyons, New York. He attended the State University of New York at Stony Brook, graduating with Bachelor of Arts degrees in Psychology and Sociology. He earned his Juris Doctor degree at St. John's University School of Law in Queens, New York.
Mr. Porter is the firm's lead criminal attorney. He is also currently accepting new family, criminal, traffic, DWI and matrimonial clients.
Conboy, McKay, Bachman, & Kendall, LLP (CMB&K) has served the diverse legal needs of our community since it was founded in 1876. With 11 attorneys in offices in Watertown, Carthage, and Canton, the firm is located to serve Jefferson, Lewis, St. Lawrence and Franklin Counties, as well as Fort Drum and other communities in the North Country.